Singapore has admitted data from its Covid contact tracing programme can also be accessed by police, reversing earlier privacy assurances.
Officials had previously explicitly ruled out the data would be used for anything other than the virus tracking.
But parliament was told on Monday it could also be used "for the purpose of criminal investigation".
Close to 80% of residents are signed up to the TraceTogether programme, which is used to check in to locations.
The voluntary take up increased after it was announced it would soon be needed to access anything from the supermarket to your place of work.
The TraceTogether programme, which uses either a smartphone app or a bluetooth token, also monitors who you have been in contact with.
If someone tests positive with the virus, the data allows tracers to swiftly contact anyone that might have been infected. This prompted concerns over privacy - fears which have been echoed across the world as other countries rolled out their own tracing apps.
To encourage people to enroll, Singaporean authorities promised the data would never be used for any other purpose,
saying "the data will never be accessed, unless the user tests positive for Covid-19 and is contacted by the contact tracing team"
.
-More-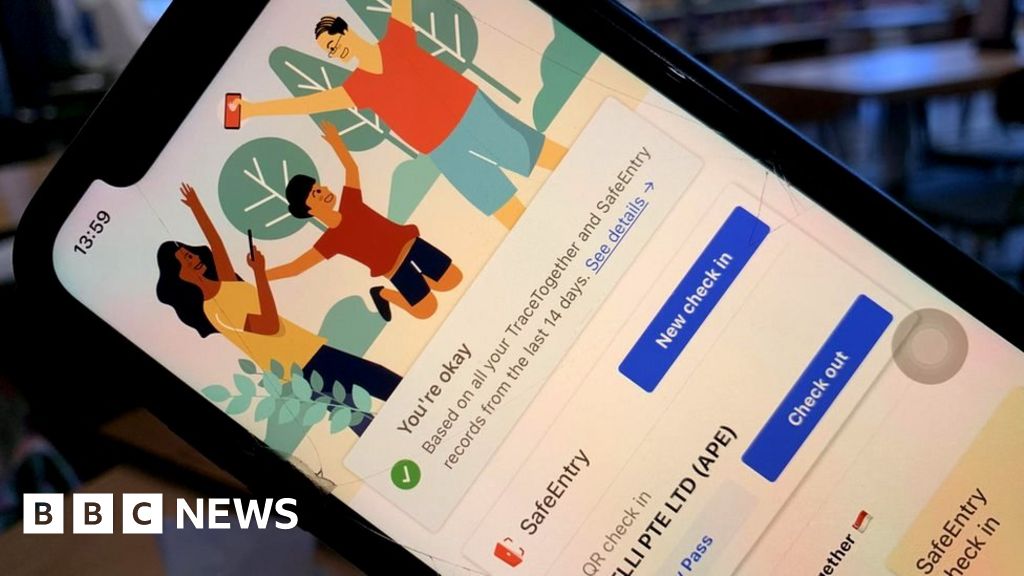 Reversing earlier assurances, officials say tracing data can be used for criminal investigations.